Prof. Dr. Richard F. Hartl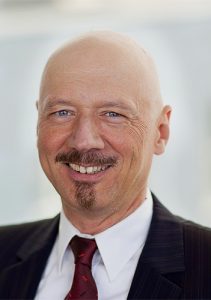 Richard Hartl was born in Vienna, Austria, in 1956. After studying Business Mathematics (Master and PhD) at the Vienna University of Technology, he worked for IBM Austria (1980) and was Post-Doc at the University of Toronto (1982). After his return to Vienna he was Assistant and Associate Professor from 1983 to 1993, where he obtained his "Habilitation" in 1987. From 1993 to 1995 he was Full Professor and Vice Dean at the Faculty of Economics and Management, Otto-von-Guericke University of Magdeburg, Germany. Since 1995, he has been Full Professor and Chair of Production and Operations Management at the University of Vienna, where he also served as Head of Department and Dean of Studies. Since 2007 he has also been Senior Extramural Fellow of the Center for Economic Research (CentER), University of Tilburg, The Netherlands.
He has covered a wide are of subjects in research and teaching, and has also been active in various consulting projects with the industry. In 2014 he obtained the main teaching award of the University of Vienna. He has also served in various functions for scientific organizations, e.g. treasurer, and president of the Austrian Society for Operations Research (ÖGOR), member of the executive board of the German Academic Association for Business Research (VHB), and treasurer of the International Federation of Operational Research Societies (IFORS). He has been associate editor or special issue editor of several leading OR journals, e.g. Transportation Science. He has written more than 200 papers in leading international journals with more than 11.000 citations in total. His main research areas are: quantitative methods in production, operations management, and transportation, as well as metaheuristic and hybrid optimization methods.
Prof. Dr. Lenny Koh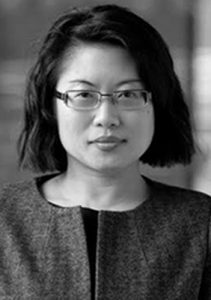 Topic: What really matters today and in the future – From physical to digital to autonomous
Abstract: In my talk, I will introduce some challenges and opportunities faced by society and industry, comment on the transformation of our world, and why resource sustainability and machine economy will take central stage in this transition.
Professor Lenny Koh is the Founder and Director of the Advanced Resource Efficiency Centre (AREC) at The University of Sheffield. Her work contributes to advancing the understanding and resolution of complex supply chain using interdisciplinary approaches crossing supply chain management and information systems domains across industry. Her research is world leading and is recognised for its scientific novelty and has generated significant impacts for society, government and industry from manufacturing to services. This includes the pioneering of digital Cloud based tools (SCEnAT suites) that support transformation of supply chain towards resource efficiency and sustainability; and infusing and digitising supply chain life cycle thinking across sectors, technologies and systems. She is an advisor and on the Board of diverse organisations, such as a Board member of the Sustainability Partnership and BSI on sustainability/resource efficiency. She has established strategic partnerships with industry leaders from automotive to digital sectors on supply chain sustainability and digital transformation, and work closely with the Transport Systems Catapult on intelligent mobility.
Prof. Dr.-Ing. Holger Kohl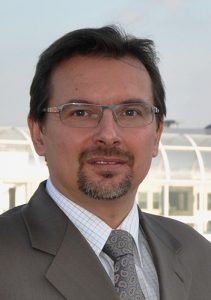 Topic: Modular Shopfloor-IT – Intelligent Process Management of Customer-Specific Products
Customized processes have long become reality in traditional mass production. It is not uncommon to see production runs of 50.000 system products with an annual repetition rate of 1.4. Many clients not only call for custom product properties, but also additional tests to be conducted and recorded, making for production processes that need to be customized for every individual order. In the past, the changes to products and processes had to be laboriously integrated into every single system involved. The keynote will address a modular shop floor IT that makes such changes substantially easier and has been developed by Fraunhofer IPK with partners from the automotive and plant engineering industries. The solution links up with the machine controllers to enable their interconnection, e.g. with the superordinate order management system. To introduce changes in a production process, all it needs is for the shop floor IT modules to be recombined, which leads to a much more efficient way to produce customer specific products.
Holger Kohl is Professor for Sustainable Corporate Development at the Technical University of Berlin and Director of the Division Corporate Management at Fraunhofer Institute for Production Systems and Design Technology (IPK), Berlin/Germany. He studied Business Engineering at the Technical University of Berlin and at the Haas School of Business at the University of California, Berkeley. In 1999 Prof. Kohl joined the Division Corporate Management at Fraunhofer IPK. Since then he has initiated and conducted several national and international projects in the fields of Intelligent Manufacturing, Manufacturing Control, Innovation and Intellectual Capital as well as in Benchmarking and Business Process Reengineering and was responsible for their realisation. Beside projects all over Europe, Prof. Kohl managed large scale projects in Brazil, Indonesia, Vietnam, Malaysia, UAE, Egypt, China, etc. His primary research interests are in the areas of planning of R&D institutes, evaluation of innovation systems, sustainable manufacturing, benchmarking studies, development of knowledge management systems, management and optimization of business processes, factory planning and factory management with a strong focus on Industry 4.0.
Andreas Oroszi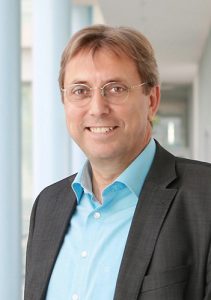 Andreas Oroszi is Senior Vice President at Festo AG & Co. KG, a world leading company in industrial automation with headquarters in Esslingen. Festo has a worldwide presence, with 61 companies, 250 branches and more than 20,000 employees.
In his long career with Festo he has been an automation technology and technical management expert, and as part of those roles he was already investigating how to integrate IT in industrial automation applications for Festo back in the 1980s. Since then he has taken up positions with responsibility for market communication, technical marketing and product services. Digitalisation of customer interfaces, digital services as well as the related development and process platform were an especially important focus topic. Since the start of 2017 Andreas Oroszi is Head of Digital Business at Festo and drives the company's digital transformation with regard to the market opportunities for Industry 4.0. In addition, he is Joint Managing Director of Resolto Informatik GmbH, headquartered in Herford, a software company for analytics and artificial intelligence. Andreas Oroszi is author of numerous scientific publications on the subject of knowledge management, configuration and the development of complex systems.
In January 2018 he became Member of the Management Board for MindSphere World Association, a worldwide user organisation for the open IoT operation system of Siemens AG.
Prof. Dr. Boris Sokolov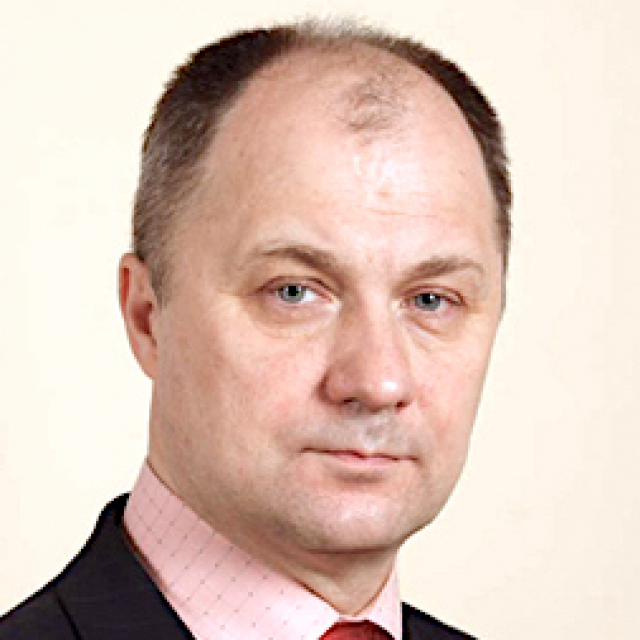 Topic: Planning and scheduling by optimal control: fundamentals and applications to cyber-physical and Industry 4.0 systems
Abstract: This keynote is devoted to new methodological and technological principles of optimal control applications to planning and scheduling in cyber-physical and Industry 4.0 systems for larger audience with a focus on the achievements of modern control theory. The paper covers fundamental principles and recent developments in the theory and application of optimal control to job shop, flow shop, hybrid discrete-continuous systems, customized service-oriented systems such as Industry 4.0, adaptive supply chains and virtual enterprises. The methodical part proposes three fundamentals concepts, which are used in theoretical and application investigation. They are concept of integrated modeling and simulation of complex objects, concept of proactive control and management, and concept of intellectual control. The talk provides information on the developed innovative multiple-model logical-dynamics complexes, combined methods, algorithms and techniques to solve various classes of problems of multi-criteria operational structural and functional synthesis of complex object control systems. These results should be integrated in a new applied theory of proactive structural dynamics monitoring and control. In our opinion, this theory will accumulate the results of classical control theory, operations research, artificial intelligence, systems theory and system analysis. For example, complex problems of Industry 4.0 systems planning and scheduling robustness analysis for severe capacity disruptions, analysis of Industry 4.0 systems abilities can be solved by attainable sets which are described these systems. Moreover in the paper we show how new results can be implemented for parametric and structure adaptations of proposed multiple-model logical-dynamics descriptions of Industry 4.0 systems planning and scheduling.
Prof. Dr. Tech. Sci., Boris Sokolov is Head of the Laboratory for Information Technologies in Systems Analysis and Modeling, St. Petersburg Institute of Informatics and Automation of the RAS (SPIIRAS). He is honored scientist, Laureate of the Russian Government in the field of science and technology. He published more than 400 scientific papers and led more than 50 research and engineering projects in the area of multi-disciplinary theory and applications of control theory, cyber-physical systems and cybernetics. Fields of research: control theory, basic and applied research in integrated modelling, polymodel complexes and model qualimetry, multi-criteria optimization under uncertainties, reliability theory, artificial intelligence and cybernetics, scheduling in complex technical and organizational networks, mathematical models and methods of decision-making support in complex technical-organizational systems on the base of integrated use of ground-space data.
Prof. Dr. Srinivas Talluri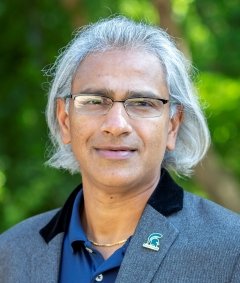 Topic: Models for Evaluating and Monitoring Efficiency of Supply Chain Network Designs
Abstract: In this paper, we develop a methodology that can be used to evaluate supply chain network design performance in a holistic manner by considering multiple performance factors simultaneously. To assist decision makers in monitoring and improving network design efficiency, this paper presents a chart that monitors an aggregated index generated by using data envelopment analysis, which simultaneously considers multiple performance factors.  The proposed approach can be used to trigger the re-evaluation of the network design. Our approach is useful in the domain of supply chain analytics as it provides new insights and understanding of business performance based on data and operations research and statistical methods. The clustering methods used in conjunction with our models can help management focus on improvement strategies and resource allocations.  We demonstrate the application of our models through data gathered from The Dow Chemical Company, which is a multi-national vertically integrated chemical corporation that we collaborated in this project.
Sri Talluri is a professor of operations and supply chain management at Michigan State University.  His research interests are in the domain of supply chain risk, buyer-supplier relationships, performance evaluation, and technology management.  Sri's methodological expertise includes deterministic and stochastic modeling, game theory, empirical methods, and data envelopment analysis. He has published more than 80 articles in journals such as IIE Transactions, Journal of Operations Management, Decision Sciences, European Journal of Operational Research, IEEE Transactions on Engineering Management and others.  Sri serves as a Department Editor for IEEE Transactions on Engineering Management and as an Senior/Associate Editor for Decision Sciences Journal.  He is a member of the Decision Sciences Institute and the Production and Operations Management Society.
Prof. Dr. Christopher S. Tang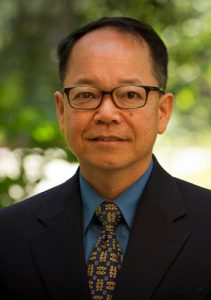 Topic: Making Supply Chain Transparent for a Better World: Information and Analysis 
Abstract: Companies are gaining more supply chain visibility to reduce their supply chain risks, but few are disclosing what they know with the public.  Should a firm disclose its supply chain information to the public?  What are the risks and opportunities?  I plan to present some recent research and case-based studies to illustrate how supply chain transparency can improve our world: planet, people and profit.
Dr. Tang is a University Distinguished Professor and the holder of the Edward W. Carter Chair in Business Administration at the UCLAAnderson School of Management.   Known as a world renowned thought leader in global supply chain management, Chris consulted with companies such as Amazon, HP, Nestlé, Accenture, etc.; taught at Stanford University, UC Berkeley, Hong Kong University of Science and Technology, London Business School, etc.; and delivered over 200 keynote speeches and seminars. He has published 6 books and over 130 research articles in various leading academic journals, and written articles for Wall Street Journal, Financial Times (UK), Fortune, etc. Dr. Tang received over 15 teaching, research, and service awards, and elected as lifetime fellow by the Institute of Operations and Management Sciences (INFORMS), the Production and Operations Management Society (POMS), and the Manufacturing and Service Operations Management Society (MSOM).   Currently, he serves as Editor-in-Chief for a premier journal Manufacturing & Service Operations Management (M&SOM). Chris received his B.Sc. (First class honours in Mathematics) from King's College, London, M.A (in Statistics), M.Phil (in Administrative Science), and PhD (in Management Science) from Yale University.