Moodle is the central learning management system at the HWR Berlin and offers numerous web-based functions for digital teaching and learning. In digital course rooms, teachers can provide students with didactically prepared learning opportunities and thus enable learning independent of time and place.
for students:
access courses and download study materials
interactive activities and tools such as self-assessments, lessons and wikis
exchange with teachers and students
organize study groups with other students
take online exams
call up the university's digital advisory and information services, e.g. the library
use self-learning courses, e.g. "MS Office"
for professors and lecturers:
edit courses and provide teaching materials and activities
embed images, videos, etc. in courses
design courses and tie access to course content to prerequisites and activity completion
inform students via collective notification or entry in the announcements forum
communicate with students in forums and make agreements
create and administer self-assessments and online exams for students with the activity test and assignment
give students feedback on their work
integrate the Bigbluebutton conference system directly as an activity in the Moodle course
transfer content from past courses to current courses using the import function
use self-learning courses, e.g. "Barrierearme Lehre"
Moodle – Beiträge und Tutorials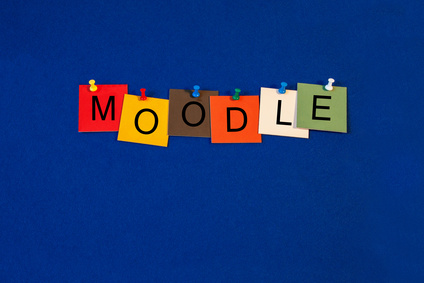 In Moodle you have the option to hide courses in your course overview if they are no longer relevant to you. In this Moodle Quick & Easy we will show you how to hide courses and how to show them again.
read more